REDI Best Practices
"REDI Best Practices" is your roadmap to creating a transformed culture that celebrates differences, and fosters belonging. Those groundbreaking tip sheets unveil the strategies and principles for implementing inclusive policies and practices across domains including hiring, research, team culture and more.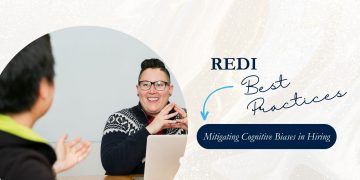 In the quest for equity in hiring, one formidable obstacle stands in the way: cognitive biases. These subtle yet powerful biases infiltrate the decision-making process, often leading to unconscious discrimination. 'Mitigating Cognitive Biases in Hiring' is your indispensable tip sheet, offering insights and strategies to level the playing field.
Are you a researcher, faculty member, or staff member eager to embed Equity, Diversity, and Inclusion (EDI) into every facet of the research process? Introducing our tip sheet, "REDI Best Practices for Equitable and Inclusive Research." This guide offers a roadmap for taking actionable steps to diversify your recruitment efforts, build authentic, ethical partnerships, break down barriers to participation, and ensure your research outputs benefit everyone.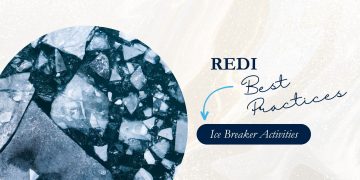 Looking to foster a sense of belonging, spark innovation, and deepen connections in your meetings or classroom? We invite you to download our "REDI Best Practices: Creating Belonging & Building Relationships Through Ice Breaker Activities." This tip sheet will provide you with tools to craft meaningful experiences that promote inclusivity, connection and engagement.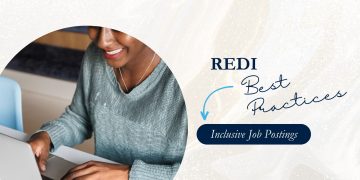 Are you ready to transform your hiring process and open the doors to talent from historically marginalized backgrounds? Introducing the "REDI Best Practices for Equitable and Inclusive Job Postings." This tip sheet will support you in crafting job descriptions that actively invite and embrace members of historically marginalized groups.