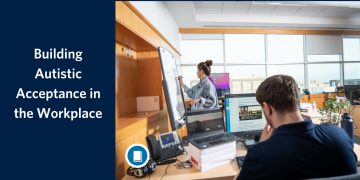 April is Autism Acceptance Month! Join the UBC Centre for Workplace Accessibility and Autism Nova Scotia on April 27th for "Building Autistic Acceptance in the Workplace." In this webinar, speakers emphasize a lived experience perspective on building autistic acceptance in the workplace, accessibility as an act of care rather than burden, and how to build spaces with autistic people in mind.
As Ramadan begins, we wish Ramadan Mubarak to all who observe this spiritual time of fasting, worship & reflection. Throughout Ramadan, student clubs will be hosting Iftars & Taraweeh Prayers for Muslim students at the UBC Vancouver campus.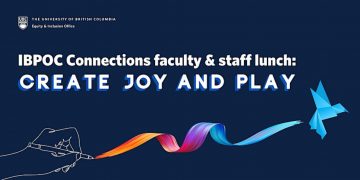 IBPOC Connections is co-hosting a staff and faculty lunch with St. John's College on March 9th from 12:00 – 1:30pm.
Focused on creativity and connection, you will have the opportunity to enjoy a prepared menu by the St. John College culinary team, build community, and engage in some arts, crafts, and other expressions of joy.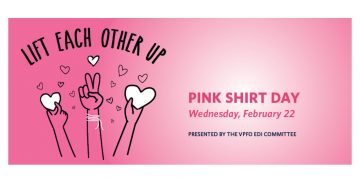 Join us as we celebrate and promote Pink Shirt Day at UBC!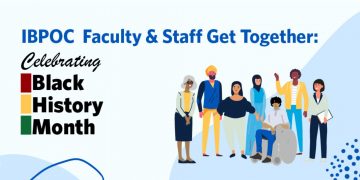 Celebrate the last day of Black History Month with an IBPOC Faculty and Staff Get Together organized by the UBC Equity office on February 28, 12:00 – 1:00 PM.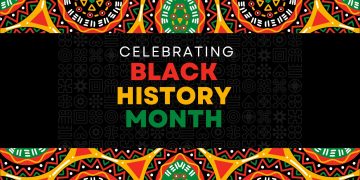 Celebrate the Black History Month and engage with these events and programs happening across the university!
Celebrate the Year of the Rabbit and engage with these events and programs happening across the university and in the community!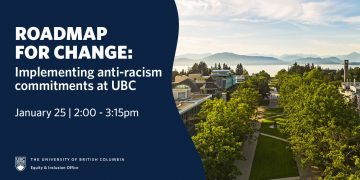 Join this UBC-wide forum on January 25th, from 2:00 – 3:15pm, to learn about next steps for implementing the recommendations from the Anti-Racism and Inclusive Excellence Task Force Final Report, and how you can build a more equitable and anti-racist UBC.
In support of Iranian staff and faculty impacted by the unfolding violent situation in Iran, the newly formed Iranian Professionals Network, The UBC Persian Club and UBC Equity & Inclusion Office IBPOC Connections will be hosting a community gathering space.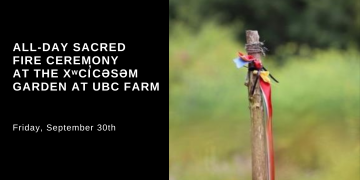 The Indigenous Research Partnership, Faculty of Land and Food Systems, and The First Nations House of Learning invite you to an All-Day Sacred Fire Ceremony at xʷci̓cəsəm Garden at UBC Farm, on Friday September 30th, as one way to acknowledge, commemorate and appreciate the Canadian National Day of Truth and Reconciliation (TRC).