Join other physician leaders for an insightful and informative in-person workshop organized by the Specialist Services Committee on Saturday June 10, 8:45 am – 5:00 pm. Hear keynote speaker Dr Sanjiv Chopra discuss Leadership styles in the 21st Century and participate in a series of reflection activities and learn how to work through unconscious biases.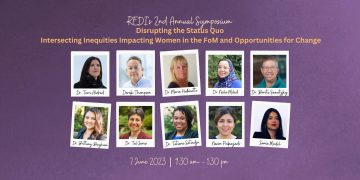 Registration is now open for REDI's 2nd virtual Annual Symposium to beheld on Wednesday, June 7th 2023 from 9:30 am to 1:30pm.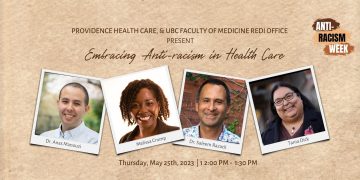 Watch the recording for this panel which aims to shift the focus from mere awareness of racism to concrete anti-racism actions. The panel discussion will focus on practical ways we can promote anti-racism in our healthcare environments, education, and research.
Watch the recording for a conversation with James Andrew, a member of Lil'wat Nation's Mount Currie Band and Associate Director of Indigenous Initiatives at the Faculty of Medicine. James Andrew has been a source of inspiration and guidance in helping to create and transform the UBC Faculty of Medicine's Indigenous MD Admissions Pathway.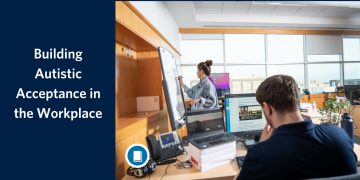 April is Autism Acceptance Month! Join the UBC Centre for Workplace Accessibility and Autism Nova Scotia on April 27th for "Building Autistic Acceptance in the Workplace." In this webinar, speakers emphasize a lived experience perspective on building autistic acceptance in the workplace, accessibility as an act of care rather than burden, and how to build spaces with autistic people in mind.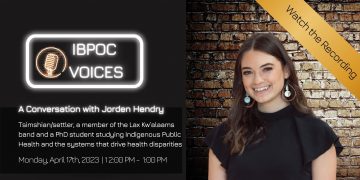 Watch a recording for a conversation with Jorden Hendry. Jorden is Tsimshian/settler and a member of the Lax Kw'alaams band. As a PhD student in the School of Population and Public Health, Jorden studies Indigenous Public Health and the systems that drive health disparities.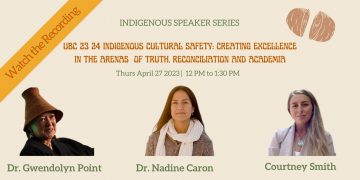 Watch the recording for this Indigenous Speakers Series session with Dr. Nadine Caron, Dr. Gwendolyn Point and Courtney Smith to learn more about the work of cultural safety, cultural humility, and the broader work in regards to the recommendations from In Plain Sight, Truth and Reconciliation, and the Declaration on the Rights of Indigenous Peoples Act Action Plan.
As Ramadan begins, we wish Ramadan Mubarak to all who observe this spiritual time of fasting, worship & reflection. Throughout Ramadan, student clubs will be hosting Iftars & Taraweeh Prayers for Muslim students at the UBC Vancouver campus.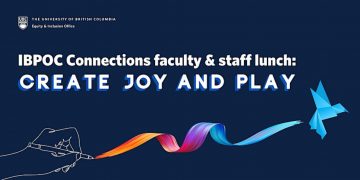 IBPOC Connections is co-hosting a staff and faculty lunch with St. John's College on March 9th from 12:00 – 1:30pm.
Focused on creativity and connection, you will have the opportunity to enjoy a prepared menu by the St. John College culinary team, build community, and engage in some arts, crafts, and other expressions of joy.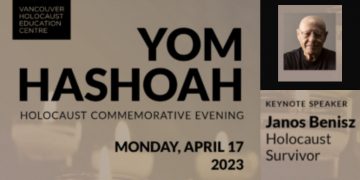 Join the Vancouver Holocaust Education Centre, the Jewish Community Centre of Greater Vancouver and Temple Sholom Synagogue for a community-wide commemoration of Yom HaShoah.
This event will be held in person on Monday, April 17, 2023 from 7 PM at the JCC Wosk Auditorium.