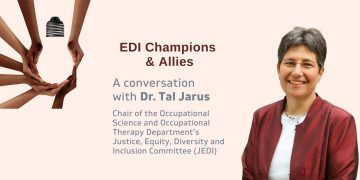 In this edition of the EDI champions and Allies, meet Dr. Tal Jarus, Chair of the Occupational Science and Occupational Therapy Department's Justice, Equity, Diversity and Inclusion Committee (JEDI)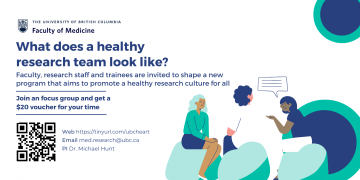 The Graduate and Postdoctoral Education office are developing an exciting new program called Healthy Environments in Academic Research Teams (HEART). HEART aims to equip you and your team with the knowledge and tools you need to create a genuinely healthy and inclusive research environment for everyone.
They want to hear your thoughts on what makes a healthy research environment in the Faculty of Medicine.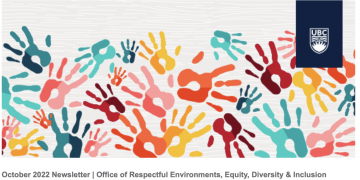 "We are excited to present this first edition of our newsletter, which will be sent monthly. The newsletter is another way to strengthen our connection to our community, raise awareness of events, and share information relevant to our ongoing efforts to support change."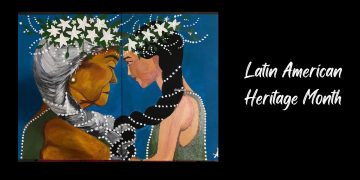 In October we celebrate Latin American heritage month and the contribution that the Latinx community has made to Canada. It is often difficult to encompass the diverse identities of the Latinx diaspora in one sole definition. Latinx Canadians often bring with them the distinct cultures of their country of origin, while grappling with the colonial connotations of terms such as "Hispanic" "Latino" and "American".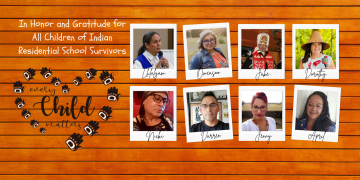 On September 21st, we were fortunate to host Omeasoo Wāhpāsiw, Dorothy Burn, April White, Jenny Gardipy, Darren Thompson, Jacob Hamilton, Nicki McCarthy, and Charles Nelson. Each of these great good people showed us all how to be truthful, compassionate and dignified. Despite the difficulties of their past, they also demonstrated an individual and shared resilience, a deep humility and a wry sense of humor about the human condition.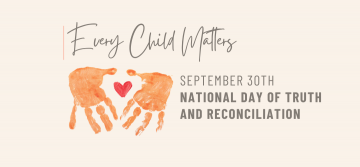 Derek Thompson – Thlaapkiituup, REDI Indigenous Advisor, reflects in the lead-up to the National Day for Truth and Reconciliation.
In this edition of the EDI champions and Allies series, meet Dr. Oyèdélé Co-chair of the EDI Committee, Department of Cellular and Physiological Sciences
It is with a mixture of regret and excitement that we announce the end of Dr. Maria Hubinette's appointment as Assistant Dean, Equity, Diversity & Inclusion in the Faculty of Medicine and member of the office of Respectful Environments, Equity, Diversity & Inclusion (REDI).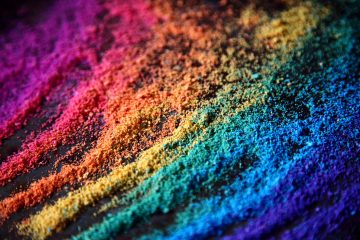 Learn and celebrate with us during this Pride season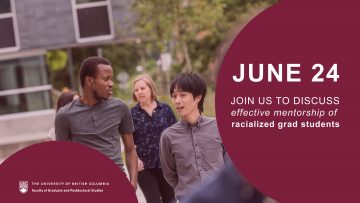 On June 24, attend a day-long forum on effective mentorship of racialized graduate students.