Recordings
Watch recordings of previous events.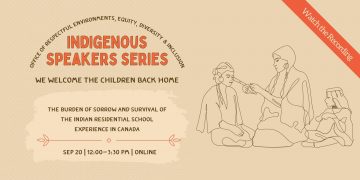 Watch the recording for this Indigenous Speaker Series session which brought together a panel of survivors of the Indian Residential School experience in Canada. This important session welcomed and honored these brave and resilient survivors as they lead us in a discussion about the urgency and motivation to right and write a new history in Canada that is based on a proper redress for Indigenous peoples and communities.
Watch the recording for REDI's 2nd virtual Annual Symposium titled "Disrupting the Status Quo: Intersecting Inequities Impacting Women in the FoM and Opportunities for Change"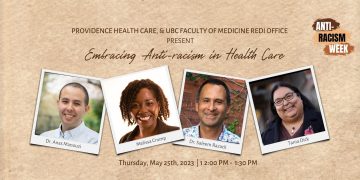 Watch the recording for this panel which aims to shift the focus from mere awareness of racism to concrete anti-racism actions. The panel discussion will focus on practical ways we can promote anti-racism in our healthcare environments, education, and research.
Watch the recording for a conversation with James Andrew, a member of Lil'wat Nation's Mount Currie Band and Associate Director of Indigenous Initiatives at the Faculty of Medicine. James Andrew has been a source of inspiration and guidance in helping to create and transform the UBC Faculty of Medicine's Indigenous MD Admissions Pathway.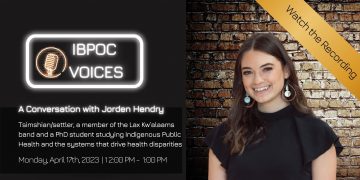 Watch a recording for a conversation with Jorden Hendry. Jorden is Tsimshian/settler and a member of the Lax Kw'alaams band. As a PhD student in the School of Population and Public Health, Jorden studies Indigenous Public Health and the systems that drive health disparities.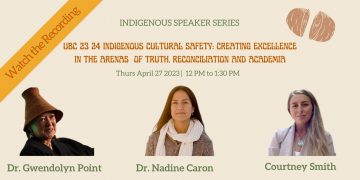 Watch the recording for this Indigenous Speakers Series session with Dr. Nadine Caron, Dr. Gwendolyn Point and Courtney Smith to learn more about the work of cultural safety, cultural humility, and the broader work in regards to the recommendations from In Plain Sight, Truth and Reconciliation, and the Declaration on the Rights of Indigenous Peoples Act Action Plan.
Watch the recording of "You Are On Indian Land: Crossing the Borders of Truth, Reconciliation and Redress." In this event, we had a conversation with Grand Chief Mike Kanentakeron Mitchell of the Mohawks of Akwesasne, and director of You Are On Indian Land and we learnt more about the broader reach of truth, reconciliation and redress.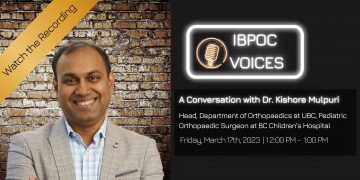 Watch the recording for a Conversation with Dr. Kishore Mulpuri. Dr. Kishore Mulpuri is the Head of the Department of Orthopaedics at the University of British Columbia, as well as a Pediatric Orthopaedic Surgeon at BC Children's Hospital.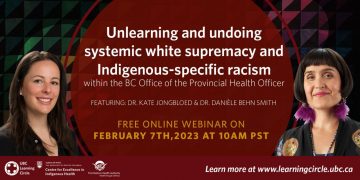 Watch the recording "Unlearning and undoing systemic white supremacy and Indigenous-specific racism within the BC Office of the Provincial Health Officer With Dr. Kate Jongbloed and Dr. Danièle Behn Smith" organized by the UBC Learning Circle.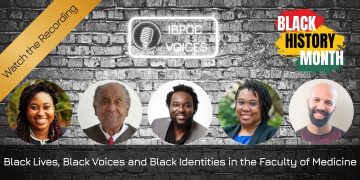 To commemorate Black History Month and as part of REDI's commitment to amplifying IBPOC voices, we invite you to watch our panel "Black Lives, Black Voices and Black Identities in the Faculty of Medicine."