Recordings
Watch recordings of previous events.
Watch the recording of "You Are On Indian Land: Crossing the Borders of Truth, Reconciliation and Redress." In this event, we had a conversation with Grand Chief Mike Kanentakeron Mitchell of the Mohawks of Akwesasne, and director of You Are On Indian Land and we learnt more about the broader reach of truth, reconciliation and redress.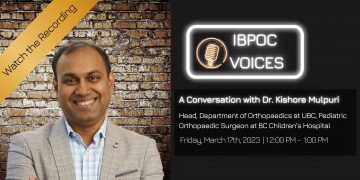 Watch the recording for a Conversation with Dr. Kishore Mulpuri. Dr. Kishore Mulpuri is the Head of the Department of Orthopaedics at the University of British Columbia, as well as a Pediatric Orthopaedic Surgeon at BC Children's Hospital.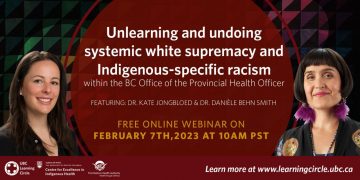 Watch the recording "Unlearning and undoing systemic white supremacy and Indigenous-specific racism within the BC Office of the Provincial Health Officer With Dr. Kate Jongbloed and Dr. Danièle Behn Smith" organized by the UBC Learning Circle.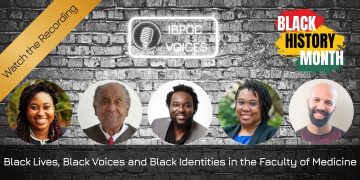 To commemorate Black History Month and as part of REDI's commitment to amplifying IBPOC voices, we invite you to watch our panel "Black Lives, Black Voices and Black Identities in the Faculty of Medicine."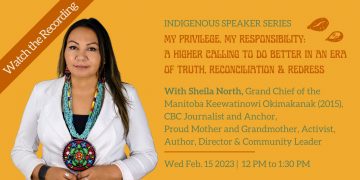 Watch the recording of "My Privilege, My Responsibility: A Higher Calling To Do Better in an Era of Truth, Reconciliation & Redress with Sheila North" to learn about the activism of Sheila North, the creator of the widely used hashtag #MMIW – a movement that advocates for the end of violence against First Nations/ Indigenous women and girls.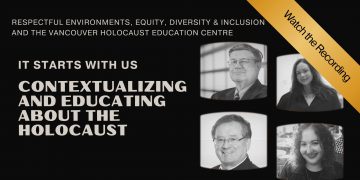 Watch the recording of "It Starts With Us: Contextualizing and Educating about the Holocaust," in commemoration of the International Holocaust Remembrance Day.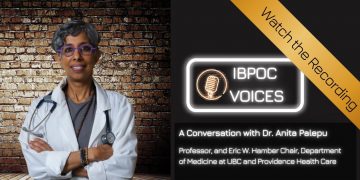 Watch the recording for "IBPOC Voices: A Conversation with Dr. Anita Palepu". Dr. Palepu, MD, MPH, FRCPC, MACP, FCAHS is a Professor and Eric W. Hamber Chair, Department of Medicine at UBC and Providence Health Care.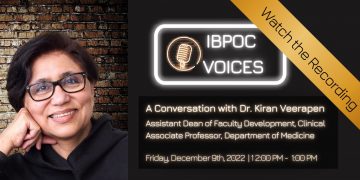 Watch the recording for a conversation with Dr. Kiran Veerapen. Dr. Veerapen is the Assistant Dean of Faculty Development, and Clinical Associate Professor, Department of Medicine. She is committed to remaining responsive to emerging needs in undergraduate and postgraduate education in the Faculty of Medicine.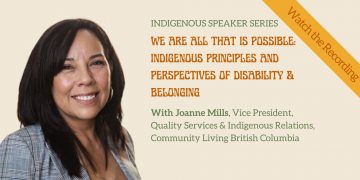 Watch the recording for a conversation with Joanne Mills. In this fourth session of the Indigenous Speaker Series, we had an opportunity to better inform our sensibilities and perceptions about Indigenous peoples whom are both challenged with, and gifted with, developmental disabilities.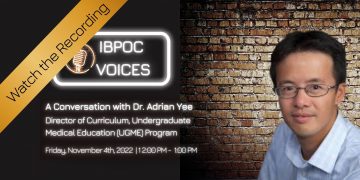 Watch the recording for a conversation with Dr. Adrian Yee. IBPOC Voices is an opportunity to meet and have a conversation with guests who identify as Indigenous, Black and people of color.