"All that we are is story. From the moment we are born to the time we continue on our spirit journey, we are involved in the creation of the story of our time here. It is what we arrive with. It is all we leave behind. We are not the things we accumulate. We are not the things we deem important. We are story. All of us. What comes to matter then is the creation of the best possible story we can while we're here; you, me, us, together. When we can do that and we take the time to share those stories with each other, we get bigger inside, we see each other, we recognize our kinship – we change the world, one story at a time…"
Richard Wagamese
---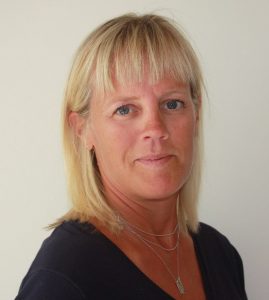 To me, this quote from celebrated author Richard Wagamese highlights the concepts of inclusion, humanity, humility and collective action which are so central to this work. It also resonates from my perspective as a family physician; we have the incredible privilege of sharing in our patients' stories over time.
In reflecting on my own social location in this work, I am a White, able-bodied physician and recognize the unearned advantage that this provides.  My role as Assistant Dean Equity Diversity Inclusion is to facilitate, to connect, to support, to advocate and to amplify. There is much excellent work happening around us that we can learn from, build on and support: we stand on the shoulders of giants. I don't position myself as the expert in everything EDI related indeed no one person could ever be. I look to the perspectives of those with the most expertise – those most impacted by the inequities in our society – to inform our work. Lived experience or expertise in one form of oppression (such as sexism or heterosexism or classism) does not make one an expert in other forms of oppression (racism for example). I am very much on a learning journey. Like many, I also have a lot of unlearning to do.
I come at this work with a social justice and equity lens- equal rights and equitable opportunities for all. I am motivated by the inequities and injustices I witness in the patients and communities I serve as well as in learners, faculty and staff who identity in different ways. I recognize some of these inequities as complex and longstanding issues but aim to act in solidarity with others for change. It will take all of us working collectively to move the needle.
Maria Michelle Hubinette (she/her/hers)
Assistant Dean Equity Diversity Inclusion, Office of Respectful Environments, Equity, Diversity & Inclusion
Faculty of Medicine
University of British Columbia
I respectfully acknowledge that I live, work and play on the traditional, ancestral and unceded territories of the xwməθkwəy̓əm (Musqueam), Skwxwú7mesh (Squamish) and Səl̓ílwətaʔ/Selilwitulh (Tsleil- Waututh) Nations.